---
Our team
We have a multi-disciplinary team on hand to assist.
X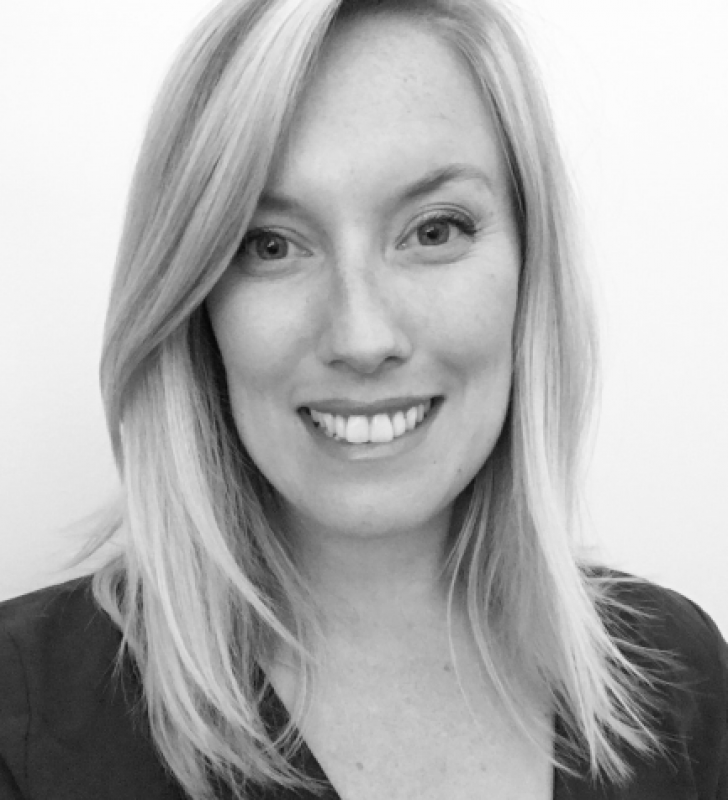 Jessica Hack
Psychologist
---
Jessica is a general psychologist who provides client centred care with a non-judgemental and compassionate approach to therapy. She currently works for QLD Health in conjunction with her role in private practice.
Jessica has experience working with adults across a wide range of mental health difficulties including anxiety, depression, emotion dysregulation, self-harm, interpersonal conflict, trauma, personality disorders, bipolar affective disorder, and psychotic disorders. She has also researched and published a paper on non-suicidal self-injurious behaviours in young adults.
Jessica has provided case management, assessment and therapeutic intervention across several settings including public mental health, forensic, foster care, university clinics, and employment agencies.
X
Kylie Copeman
Director + Clinical Psychologist
---
Kylie has provided psychological services across a number of psychiatric and counselling settings as both a clinician and manager.
She holds an interest in many areas of mental health, and in particular complex trauma, personality difficulties, emotion dysregulation, suicidality and self-harm, parenting, depression, anxiety, eating disorders, and the psychological impact of physical health issues including infertility and chronic skin conditions.
Kylie's approach is warm, flexible, compassionate and non-judgemental. Kylie works collaboratively with her patients and draws on a range of psychological approaches to suit each person including Dialectical Behaviour Therapy, Cognitive Behaviour Therapy, Acceptance and Commitment Therapy and Psychodynamic ideas.
Kylie is also a STAP accredited supervisor.
X
Carolyn Toon
Director + Psychologist
---
Carolyn has experience as a clinician and manager across a range of mental health settings in Queensland and Victoria.
She has experience working with complex trauma, emotion instability, self-harm, substance use, complex and co-morbid mental health issues, psychosis, early intervention for adolescents and young adults, indigenous psychology and sexuality.
Carolyn draws on a range of psychological approaches including Dialectical Behaviour Therapy, Cognitive Behaviour Therapy, Schema Therapy and Psychodynamic ideas.
X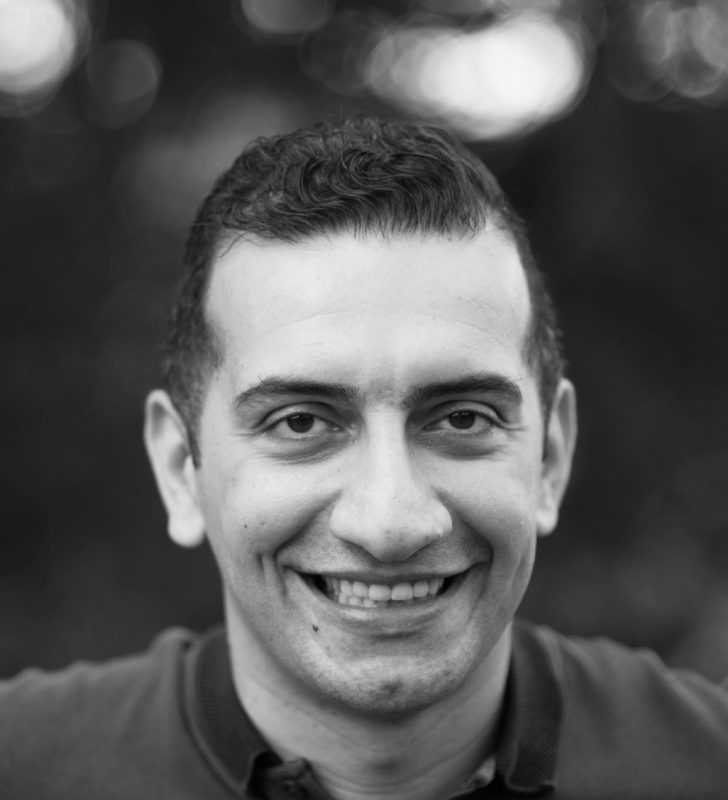 Pejman Hoviatdoost
Clinical Psychologist
---
Pejman Hoviatdoost is a clinical psychologist and has extensive experience in working with a broad range of adult psychological problems including anxiety disorders, depression, eating disorders, personality disorders, interpersonal difficulties and drug and alcohol problems.
Pejman specialises in Intensive Short Term Dynamic Psychotherapy (ISTDP) with more than seven years of training and experience in this model. Pejman provides workshops on ISTDP for Australian Psychological Society (APS).
He is currently undertaking a PhD with the Queensland University of Technology (QUT); his research aims to better understand the mechanisms of change in ISTDP across the spectrum of psychological disorders.
Pejman is a registered clinical supervisor, he provides supervision for private psychologists and psychology students at Griffith University.
X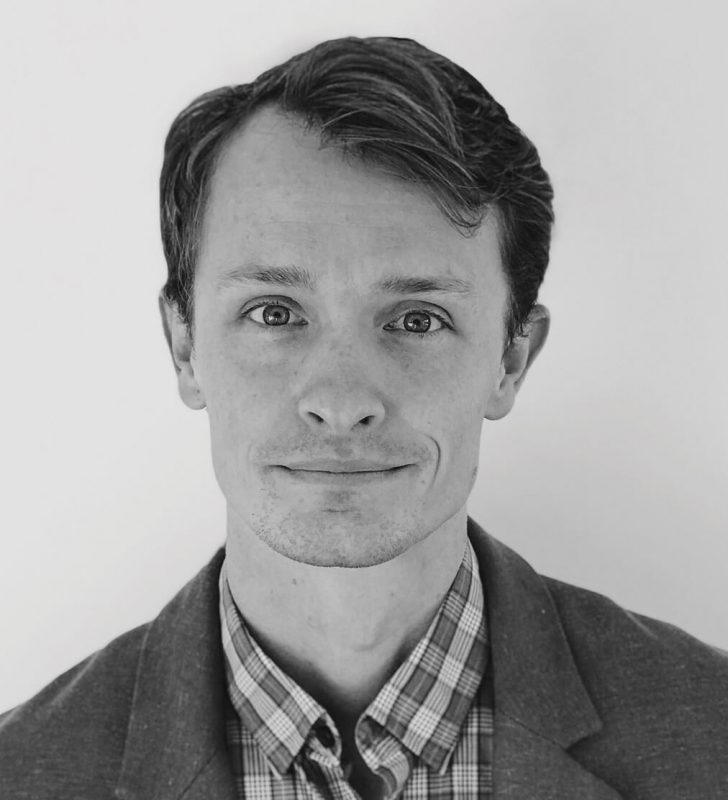 Andrew Forrest
Psychologist
---
Andrew is a focused and personable psychologist who has provided services to a range of people and across a number of presentations, including trauma and anxiety. He believes that the best way to reach a goal is through partnership and compassion.
Andrew has completed his studies in psychology over six years and completed a Master of Professional Psychology in 2018. Andrew's approach to therapy creates a safe, secure and non-judgemental space for others to explore how they interact with their thoughts and feelings.
X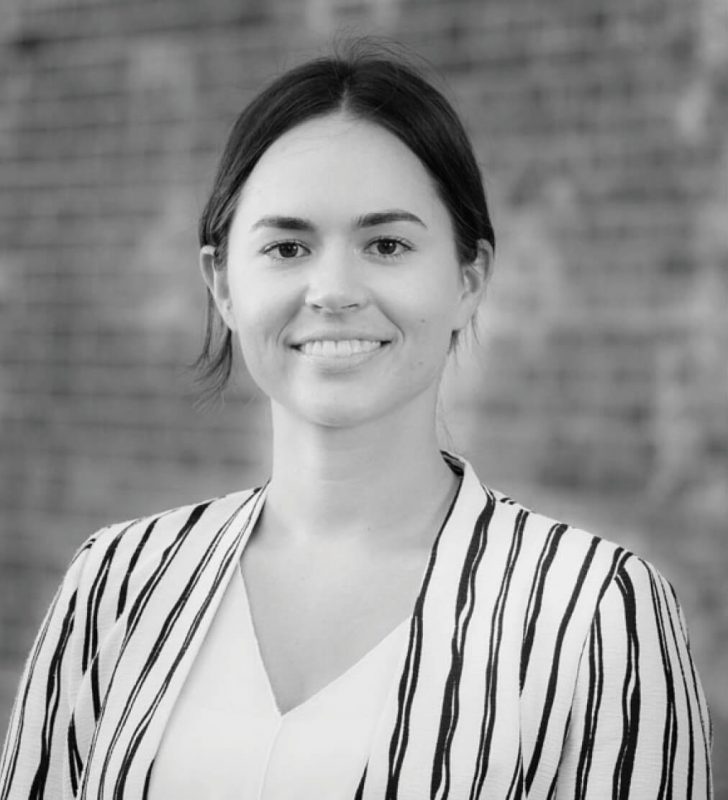 Melissa Hager
Psychologist
---
Melissa is an experienced psychologist with a warm and compassionate approach. She is experienced in working with a range of psychological presentations including anxiety disorders (social anxiety, panic disorder and obsessive compulsive disorder), depression, bipolar and other mood related disorders, self-harm, substance use issues, eating disorders and body image issues, low-self esteem, relationship issues, performance related stress and anxiety, school stress, attention deficit hyperactivity disorder and trichotillomania.
Melissa has knowledge and experience in the application of Cognitive Behaviour Therapy, Acceptance Commitment Therapy, Emotion Focussed Therapy, Dialectical Behaviour Therapy, Motivational Interviewing and mindfulness practices.
Melissa has also had experience with various psychometric assessments including cognitive assessments, drug and alcohol assessments as well as experience in return to work and vocational assessments to help guide work goals.
X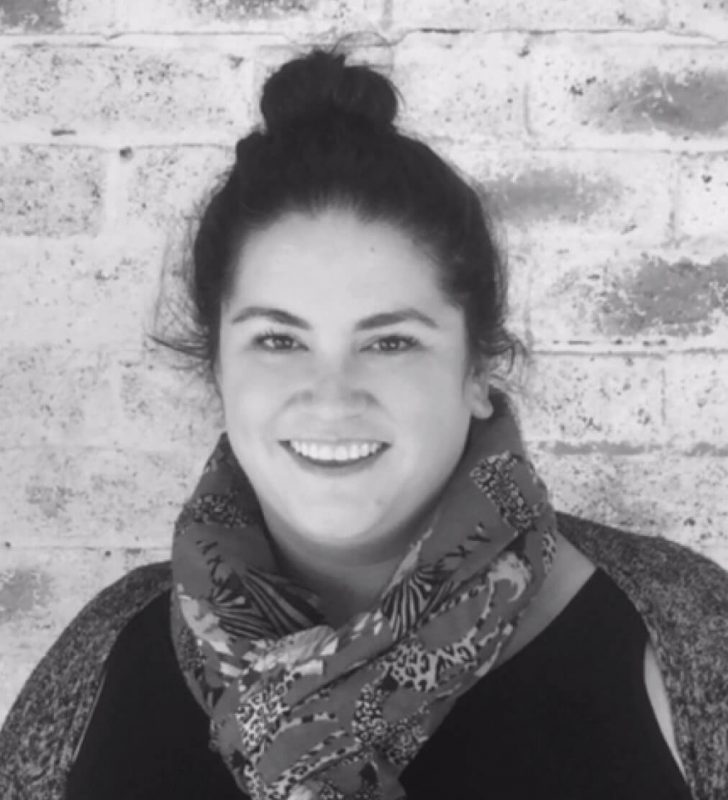 Joanna Henderson
Clinical Psychology Registrar
---
Joanna is a registered psychologist with experience in community, government and psychiatric settings. Joanna attained her Master of Clinical Psychology at Griffith University and is a full member of the Australian Psychological Society. She is currently in the process of obtaining Clinical Endorsement with the Psychology Board of Australia.
Joanna is passionate about helping individuals across the lifespan reach their potential. She has an authentic and warm approach bringing enthusiasm and love for what she does. Guided by the client-centred principles of acceptance, safety and unconditional positive regard, Joanna creates a collaborative environment working with clients' strengths.
In her clinical work, Joanna draws primarily from the Cognitive Behavioural, Interpersonal, Acceptance and Commitment and Dialectal Behaviour modalities.
Joanna is experienced in working with a range of concerns including mood difficulties, stress, grief and loss, self-esteem, sleep disturbance, substance use disorders, interpersonal difficulties and personality disorders. Joanna has a special interest in working with clients in the areas of trauma, anxiety and OCD.
X
Nadine Piot
Psychologist
---
Nadine has provided psychological services across multiple settings, including private practices, corporate organisations and public psychiatric hospital.
She has a genuine interest in all areas of mental health and has helped clients with anxiety, depression, adjustment difficulties, post-traumatic stress disorders, psychosis and personality disorders.
Nadine has co-facilitated therapeutic workshops for confined patients, perinatal mental health groups, social skills enhancement therapies for children and young adults with Asperger's syndrome and led mental health first aid courses in corporate settings.
In addition to her psychology qualifications, Nadine holds a Masters in Management and worked in Human Resources functions within major international companies, giving her a sound knowledge of workplace dynamics and the related psychological implications.
Building on a collaborative alliance, Nadine applies an integrative approach tailored to the specific needs of each individual, informed by Dialectical Behaviour Therapy, Acceptance and Commitment Therapy, Cognitive Behaviour Therapy, Schema Therapy, Emotion-Focus Therapy and Psychodynamic ideas.
Her caring style establishes a safe and stigma-free environment in which people feel heard. Nadine embraces multi-cultural matters drawing from her life in Europe, the US and Asia, and she welcomes clients from all backgrounds. Sessions can be offered in English or in French.
BPsych (Hons) MPsych (Clin) MMngt (Int) Assoc MAPS
X
Ali Ponturo
Psychologist
---
Working in our new clinic in Wellington Point, Ali is a passionate psychologist who enjoys working with children, adolescents and adults.
Ali has experience working with individuals and families experiencing psychological disorders and symptomology such as depression, anxiety, borderline personality disorder, post traumatic stress disorder and bipolar.
Ali is also experienced in working with people who have experienced trauma, domestic violence, relationship and communication difficulties, bullying and self-harm. In practice, Ali uses a flexible and eclectic approach to therapy, incorporating a variety of therapeutic approaches, to tailor therapy to her client's needs. Such approaches include Psychodynamic Therapy, Dialectical Behaviour Therapy, Cognitive Behavioural Therapy, Acceptance and Commitment Therapy, Interpersonal Therapy and mindfulness.
X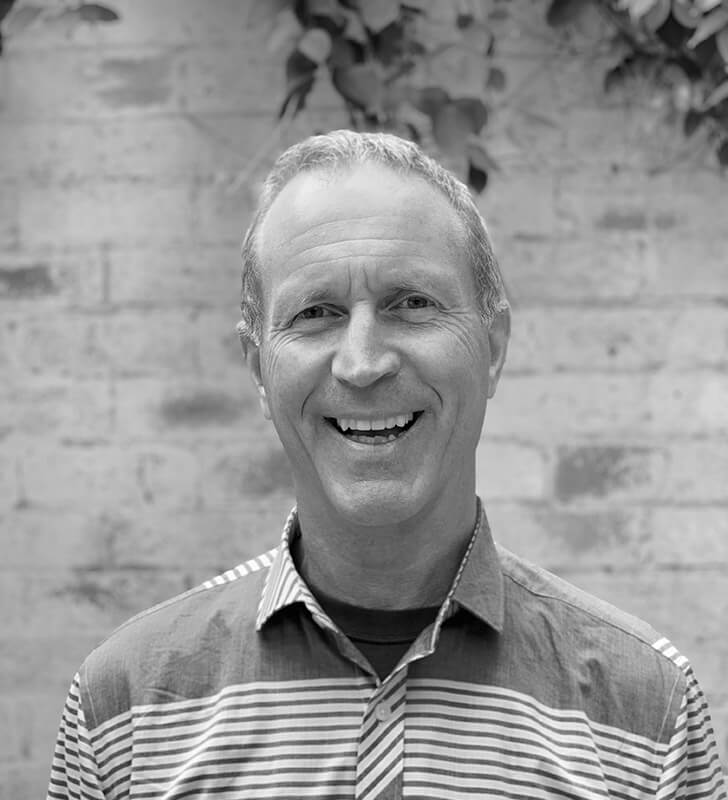 Mike Spiller
Registered Psychologist
---
Mike Spiller is an experienced, energetic and results oriented psychologist who works with adults, adolescents and their families. Mike seeks to connect with clients by engaging with them in the story of their life. He has trained in a range of therapy methods, including Acceptance and Commitment Therapy, Narrative Therapy, Cognitive-Behavioural Therapy, Solution Focused Therapy, Emotion Focused Therapy (for couples), Family Therapy and Group Psychotherapy.
Mike's work includes assisting people to identify and achieve their goals and address the difficulties and challenges they are experiencing.  This includes supporting people to identify their strengths, learn a range of coping skills and deal with problems relating to anxiety, depression, anger, grief and loss, trauma, sexual behavior, stress, substance use, relationship issues and general life concerns.
X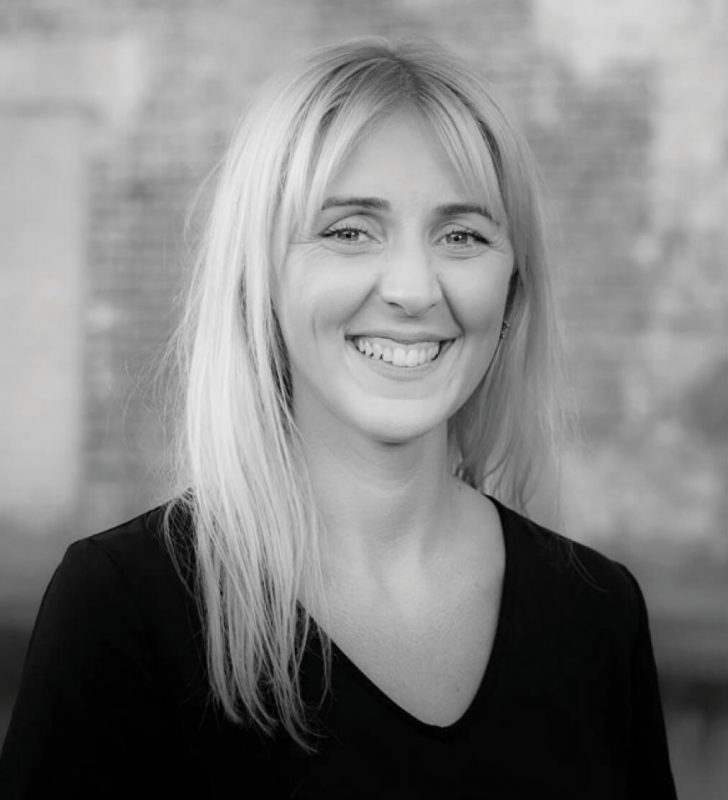 Rebecca Harrison
Social Worker
---
Rebecca can assist and has experience in therapeutic crisis intervention, sanctuary model of care, domestic violence legislative changes on frontline practice, the child-parent relationship, grief counselling, child play therapy, foundations for working with adults sexually assaulted as children.
She operates across the Gold Coast, Logan and Brisbane regions.
Rebecca has worked in the child protection system with foster carers, and children and young people with complex trauma and related behaviours, as well as the area of grief and loss for the past six years. She works from a framework inclusive of narrative therapy practices, strength based and trauma informed approaches, child centred and family systems theory to support individuals and families to progress in development and mark out their personal growth.
Rebecca has a reflective style of interviewing allowing the assessment process to be an exploration of the family as a whole, holding the child at the centre. She has a passion for working with families to have a harmonious connection, secure attachment and rhythm in their home and using several tools of mapping skills to understanding how the rhythm occurs.
Rebecca offers Child Centred Play Therapy for children who are experiencing grief and loss, separation or divorce, chronic illness and/or abuse and neglect. Rebecca works from a non-intrusive child centred approach and these sessions offer a safe space for the child to freely express and manage their grief, loss, sorrow, anxiety, anger, sadness, fear and/or guilt. They provide the child with educational opportunities to learn how to express their emotions in a safe way without hurting themselves, others or damaging property. They also include the use of art therapy, music therapy, storytelling, meditation or imagination journeys, breathing work and relaxation strategies and how to deal with bullying behaviour at school.
X
Dr. Angela Kelly
Consultant Psychiatrist
---
Dr Kelly has trained in psychiatry in both Queensland and London and has clinical experience in adult psychiatry. She has worked as a consultant psychiatrist in Queensland Health since 2005 in a variety of settings, including rehabilitation and older persons mental health.
She has also worked in private practice in Toowoomba and is currently a Medical Member of the Mental Health Review Tribunal, Queensland. Dr Kelly welcomes referrals from general practitioners for assessments and both short and long term management, with an interest in mood and anxiety disorders.
Dr Kelly's practice is part time. She offers an outpatient based service and does not provide an out of hours service or inpatient services.
X
Hayley Toon
Child and Families Coordinator, Assessor
---
X
Kristen Bensen
Assessor
---
X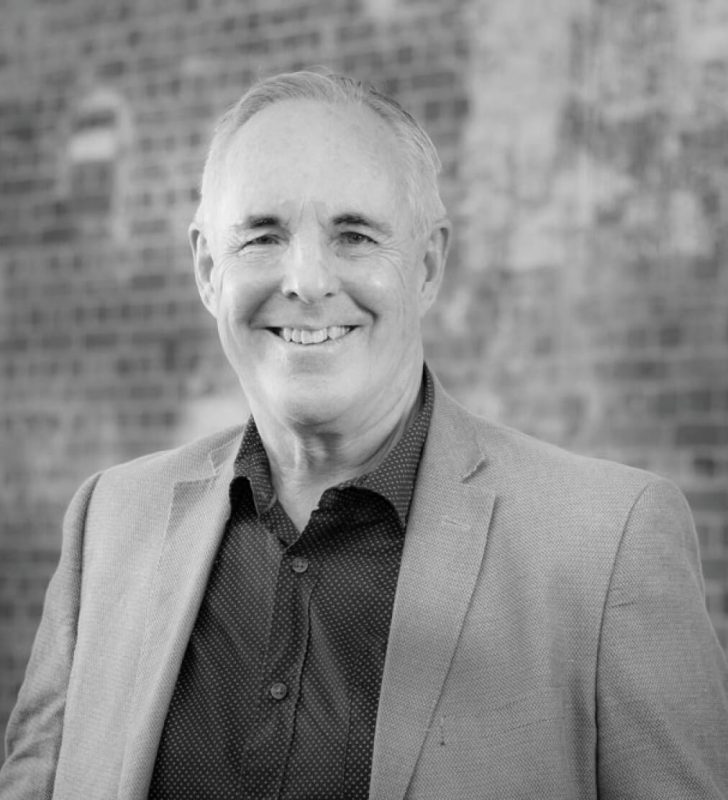 Dr Rob Wishart
Developmental and Behavioural Paediatrician
---
X
Lisa Woods
Practice Manager
---
Lisa has extensive experience in community services as an office manager and case manager as well as managing medical and mental health clinics.
She ensures confidentiality, a timely allocation of referrals to the most appropriate clinician, thorough and professional communication and manages billing across numerous item numbers and agencies.
X
Dr Jacqueline Boon
Clinical Neuropsychologist
---
Jacqueline is a clinical neuropsychologist / health psychologist who has been working in private practise in Queensland for more than 18 years providing specialist neuropsychology, developmental and educational assessments to families; schools; GP's; paediatricians; neurologists and psychiatrists.
She provides educational and diagnostic assessments and management of childhood/adolescent disorders such as attention deficit hyperactivity disorder, autistic spectrum disorder, reading/writing (dyslexia) and other learning disorders as well as adult neurodegenerative disorders such as dementia and other neurological problems such as multiple sclerosis, stroke, epilepsy, cognitive changes following chemotherapy and/or cranial irradiation.
To solicitors, Legal Aid, WorkCover and detention centres she provides comprehensive neuropsychological assessments and medico-legal reports for children and adults following a traumatic brain injury such as a motor vehicle accident, sporting or work injury.
Jacqueline has a strong interest in neurodevelopment across the lifespan. As well as private practice she has a wide range of clinical experience in paediatric rehabilitation, Development and Autistic Disorders Clinic, adult rehabilitation and community brain injury support. Jacqueline is actively involved in her profession and supervises post graduate students and provides guest lectures and workshops to students of psychology and also psychologists.
B.A. Psychology (Hons), Masters of Clinical Neuropsychology, Doctorate of Health Psychology
X
Leanne Wagner
Dietitian - Brisbane Nutrition Services
---
Leanne completed a Science degree and post graduate qualifications in Nutrition and Dietetics. Further study improved counselling skills and as a Dietitian for over 25 years, Leanne has established a private practice and developed long term consultancies with many private hospitals and nursing homes.
Leanne is now the Director of Brisbane Nutrition Services, employing Accredited Practicing Dietitians to provide quality dietetic advice. She specialises in both inpatient and outpatient management of eating disorders.
Leanne also has experience in many areas of dietetic practice including weight management, Diabetes and food intolerance with particular interest in gastrointestinal disorders (Coeliac Disease, Irritable Bowel Syndrome). Leanne also has a real interest in aged care and is passionate about ensuring good nutrition for older Australians.
She is a member of the Dietitians Association of Australia, the Academy of Eating Disorders, the Obesity Surgery Society of Australia and New Zealand and the Australia and New Zealand Obesity Society.
X
Elena Yusim
Psychologist
---
Elena is a qualified psychologist with 13 years of field experience and is a results driven and goal oriented practitioner.
Elena has skills and expertise in optimal performance coaching, team development, job analysis and competency profiling, behavioural interviewing and consumer and marketing psychology. She employs a unique mix of psychological understanding and coaching methodology, which creates an engaging and technically sound journey to facilitating and influencing change. She possesses an approach that is sophisticated, efficient, yet deeply human.
X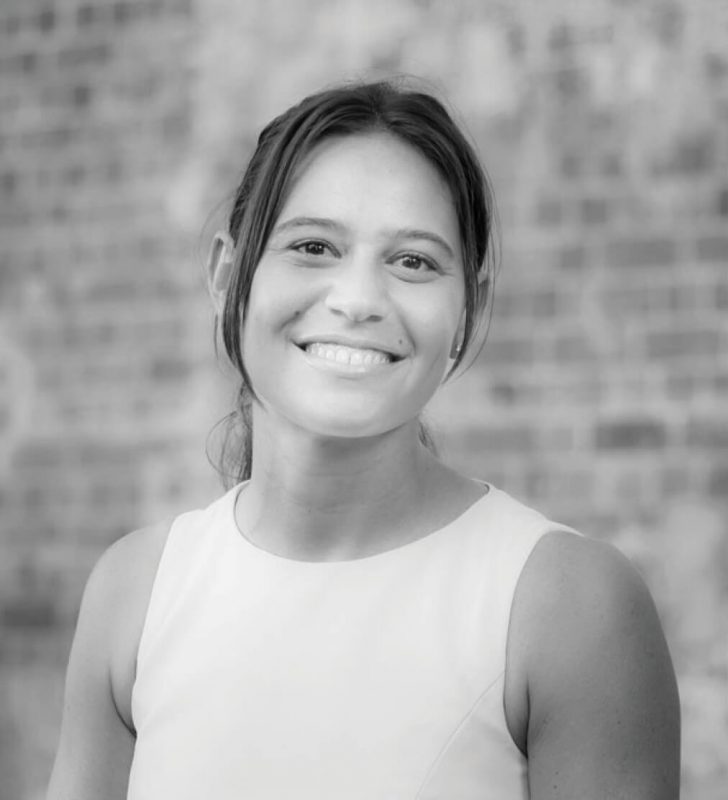 Vanina Marietti
Clinical Psychologist
---
Vanina has experience working with adolescents, adults and older adults. She also works with clients from diverse cultural backgrounds.
Vanina follows a client-centered approach which uses evidence based strategies such as Cognitive Behaviour Therapy, Acceptance and Commitment Therapy and Dialectical Behavioural Therapy.
She aims to help individuals with their current difficulties, to improve their resilience and to facilitate their engagement in the community. This include working with people with a mood disorder, anxiety, trauma, adjustment difficulties, low self-esteem, loss of personal values, relationship issues and struggles in managing and understanding emotions.
X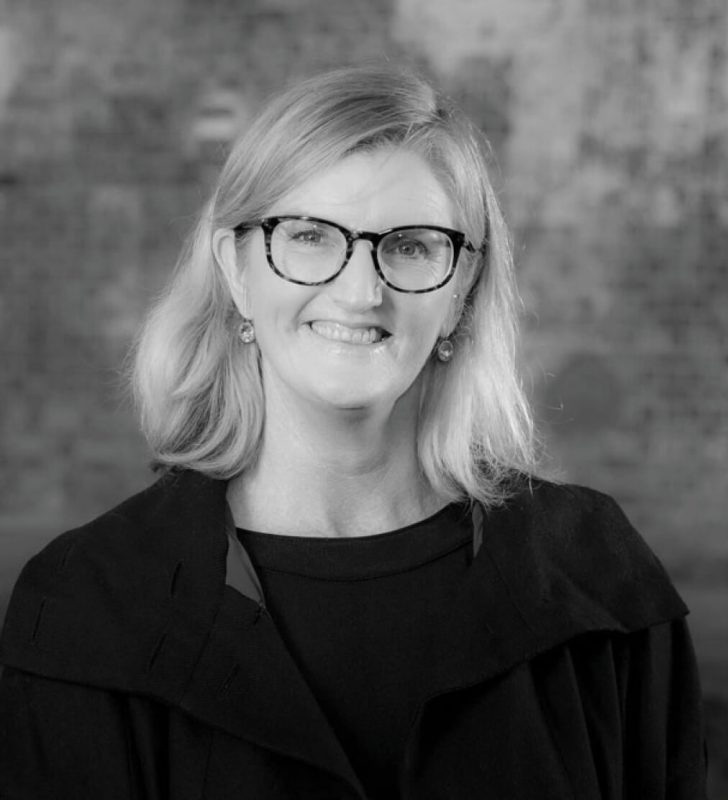 Sharon
Administration Assistant
---
X
Dr Luigi (Gino) Medoro
Clinical Psychologist
---
Gino has experience working with adults and adolescents with a range of complex psychological difficulties. This includes anxiety, depression, complex trauma, eating disorders, substance misuse, psychosis and self harming behaviour.
He mainly utilises cognitive-behavioural principles, but also incorporates systemic, schema and mindfulness approaches into his practice.
Gino appreciates the importance of developing a strong therapeutic alliance in assisting clients to bring about change and has experience working both in Australia and the United Kingdom, where he completed his doctorate in Clinical Psychology. Gino has also been involved in research exploring the use of rescripting imagery in individuals with psychosis.
X
Eleisha
Administration Assistant
---
X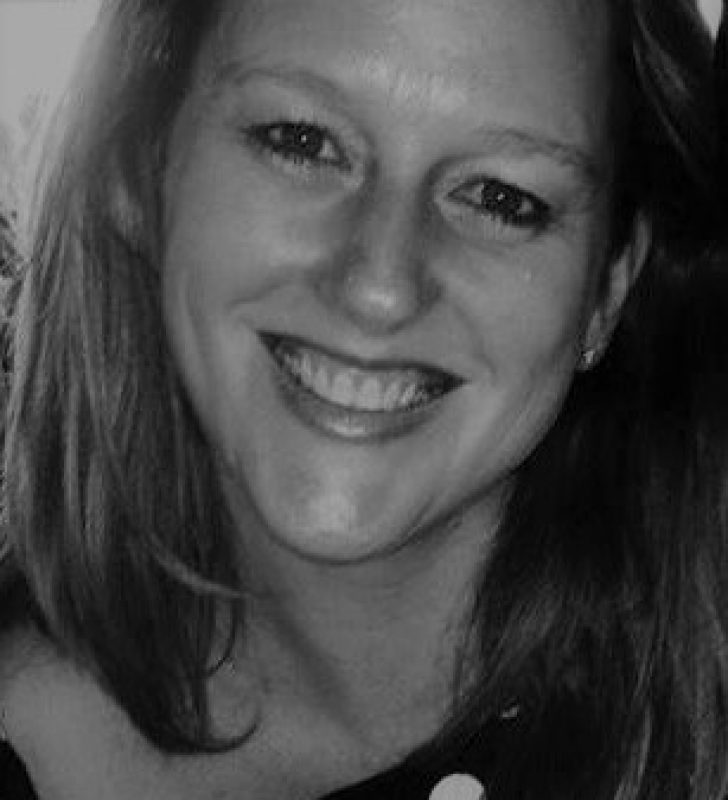 Dr Nakeeta Sturgess
Clinical Psychologist
---
Nakeeta's Doctorate of Psychology was completed at The University of Queensland and her clinical experience has spanned private practice, public hospital and psychiatric inpatient settings.
She has helped clients from a range of life stages through a broad spectrum of difficulties. These include anxiety, depression, adjustment difficulties, acute and post traumatic stress disorders, psychosis and personality disorders.
Nakeeta applies a range of clinical therapeutic interventions tailored to the needs of her clients. These include Cognitive Behavioural Therapy, Solution Focused therapy, Schema Therapy, Cognitive Processing Therapy, Acceptance and Commitment Therapy and mindfulness.
X
Nicole Andersen
Psychologist
---
Nicole is a registered psychologist with 15 years experience in forensic and clinical roles within the criminal justice, mental health and forensic mental health services. She has experience in clinical and forensic assessments and preparing psychological assessments for court, forensic risk assessments and child protection reports.
Nicole's special interests are in couple therapy, assisting people with trauma, anxiety and depression, as well as working with both young and adult offenders using innovative, integrative and multidisciplinary approaches to achieve unique outcomes.
Nicole is a full member of the Australian Psychological Society and is a registered supervisor with the Psychologists Board of Australia. In addition to her psychology qualifications, Nicole is also admitted to the Supreme Court of Queensland as a Lawyer and is an accredited collaborative practitioner.
Nicole is available to prepare psychological reports for children and adults to courts for criminal, civil, child safety and family law matters. She is available after hours offering therapy to adolescents, adults and couples which is informed by Cognitive Behaviour Therapy, Acceptance and Commitment Therapy, Schema Therapy, Dialectical Behaviour Therapy, Mentalisation Based Therapy as well Emotion Focused Therapy.
B.Psych, PostGradDipClinPsych, LLB (Hons), GradDipLegalPrac, MAPS